San Jose, CA, USA - 19 November 2012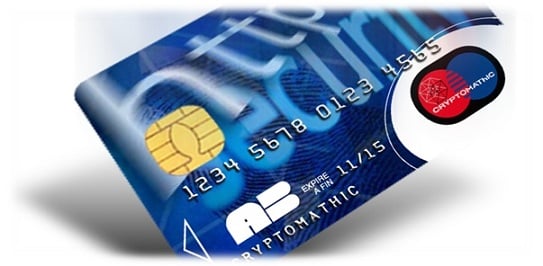 Independent e-security solutions provider, Cryptomathic, has joined both the industry association Smart Card Alliance (SCA) as well as SCA's recently launched cross-industry group, the EMV Migration Forum, to support both bodies' efforts to drive adoption of secure chip-based technologies in the United States (US).
Matt Landrock, CEO of Cryptomathic's US office, explains: "We are very excited to join both the SCA and EMV Migration Forum simultaneously. The EMV Migration Forum, due to our on-going commitment to the successful EMV implementation, and the SCA, due to our sustained enthusiasm for innovative chip card technologies and in particular because of our experience in the mobile payments space."
With its extensive experience of providing security solutions for a wide range of industry sectors, Cryptomathic will contribute its global knowledge of enhancing the security and integrity of data on secure-chip technology and, more specifically, the deployment and management of EMV payments. Similarly, building on decades of IP and effort in the cloud and virtualised chip space, Cryptomathic will concentrate on mobility in payments within the SCA.
Randy Vanderhoof, Executive Director at SCA, comments: "It is a critical time for EMV deployment within the US and we are delighted to welcome Cryptomathic to our membership. Its knowledge and long-standing involvement in the development of EMV security globally and contributions to the mobile payments space will be of huge value to our forum's discussions and output."
Notes:
In the EMV space, Cryptomathic's CarkInk solution is an EMV data preparation system for contact and contactless cards, which helps to ensure a highly secure card production environment for issuers and service providers. Cryptomathic's CardInk is the only major system that is both hardware security module vendor and card platform independent, ensuring flexibility for any card issuing environment. With CardInk, all data generation and preparation takes place inside a tamper resistant HSM, making it one of the safest solutions currently available.
In the Mobile Payments space, Cryptomathic's Cloud Wallet solution is a virtual chip card platform which allows for the full life-cycle protection of end-users' and applications' cryptographic keys through the combination of BYOD (Bring Your Own Device) and FIPS 140-2, Level 3 or higher compliant back-end devices.