Built-in app security


Cryptomathic Mobile App Security Core (MASC) is a mobile app security solution for protecting valuable digital assets on Android and iOS devices. Through cutting-edge responsive security and runtime application self-protection (RASP) technology, mobile app developers can leverage our comprehensive security framework and advanced defense mechanisms to bring security-sensitive features to native mobile apps.
The solution is designed to secure apps deployed in security-sensitive industries including:
Trust services and digital identities apps for: Strong Authentication, Digital identity wallets or EUDI Wallet, secure digital signatures

Finance apps for: Banking, Mobile Point of Sale (MPoC), PCI compliance

eHealth: Apps processing confidential health data, collecting health records and more...
Risk and Compliance


In many sectors, mobile apps have become the default tool for client engagement and consumers expect their mobile apps to offer full-service facilities. The superior user experience of native apps is their greatest advantage, but this also opens possibilities for exploitation as they escape your control once downloaded.
Without a robust security foundation, mobile platforms offer a huge attack surface. App developers need to develop a threat model for their use case and carefully consider its risk mitigation strategy including a defense model encompassing both proactive measures and reactive measures. To facilitate the process, the industry developed some compliance frameworks for developing, testing, operating and maintaining an environment with a large estate of mobile apps. These include:
ENISA Smartphone Guidelines Tool

OWASP Mobile Application Security

PCI MPoC Compliance Standard
MASC delivers proven protection against mobile app threats


Cryptomathic has over a decade of experience in supporting large-scale deployments and we developed a mobile security solution used to protect millions of mobile devices in security-sensitive sectors.

Some attacks attempt to reverse-engineer your mobile app, while others focus on trying to intercept the communication between the server and the app. If successful, such attacks can result in severe financial and/or reputational damage.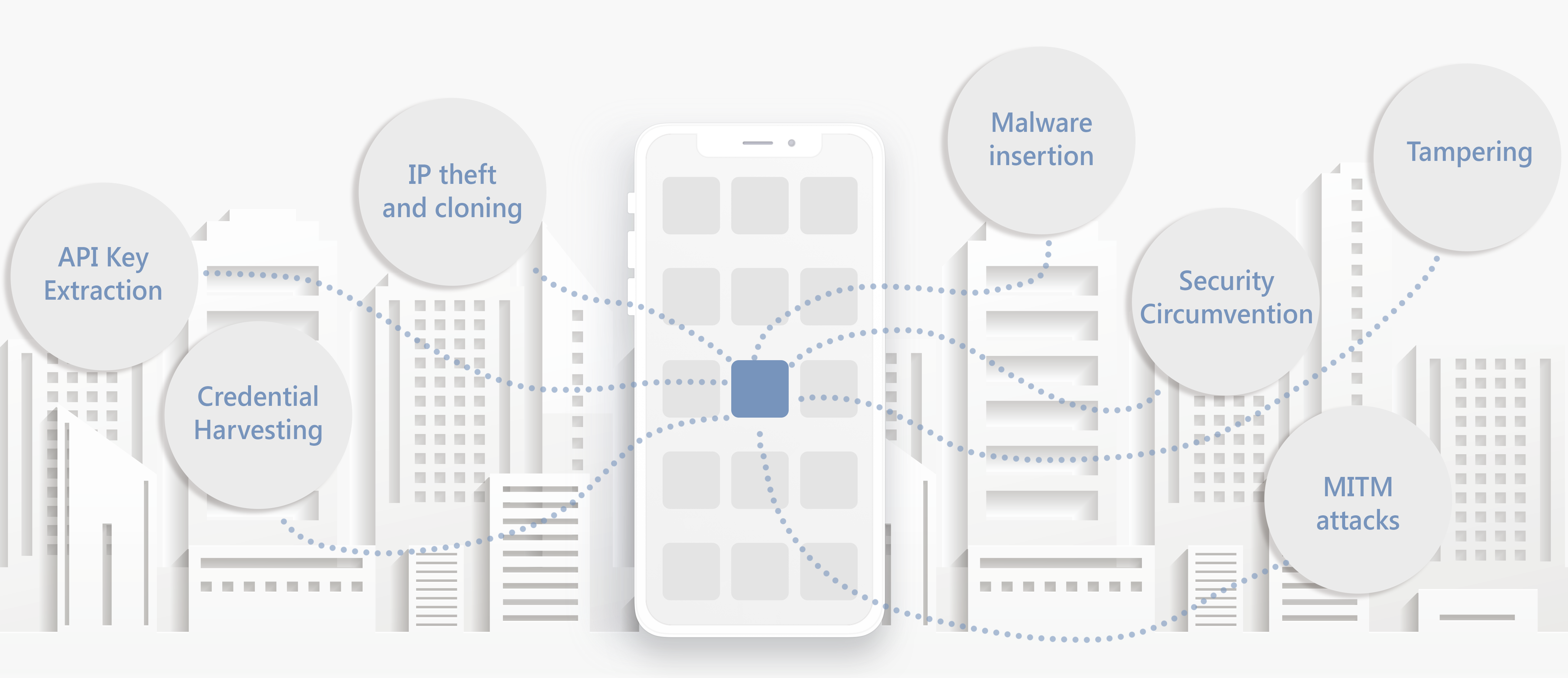 To protect against the broad range of security threats requires multiple, mutually reinforcing security layers to be integrated throughout the code of your mobile application. Only such pervasive security can effectively shield and defend them against these attacks & exploits. Cryptomathic MASC is uniquely positioned to facilitate this role on the app side.
Download the white paper on protecting the European Identity Wallet and recommendations on securing sensitive mobile apps or contact us for more information.