Cryptomathic Mobile App Security Core (MASC) is a proven mobile banking app security solution for Android and iOS. It is deployed across millions of banking app instances to provide the strongest defense mechanisms and platform independent protection against attacks on highly targeted financial apps.
Banking app security threats
Mobile banking apps are rapidly becoming the default tool for personal finance and consumers expect their mobile apps to offer full-service facilities. The convenience of banking apps is their greatest advantage, but this also opens possibilities for exploitation as they escape your control once downloaded.
As mobile apps get richer and offer access to more resources, they become more attractive to attackers. Without a robust security foundation, a mobile banking platform offers a huge attack surface and the opportunity to compromise individual accounts or the complete infrastructure.
Some attacks attempt to reverse-engineer your mobile app, while others focus on trying to intercept the communication between the server and the app. If successful, such attacks can result in severe financial and/or reputational damage.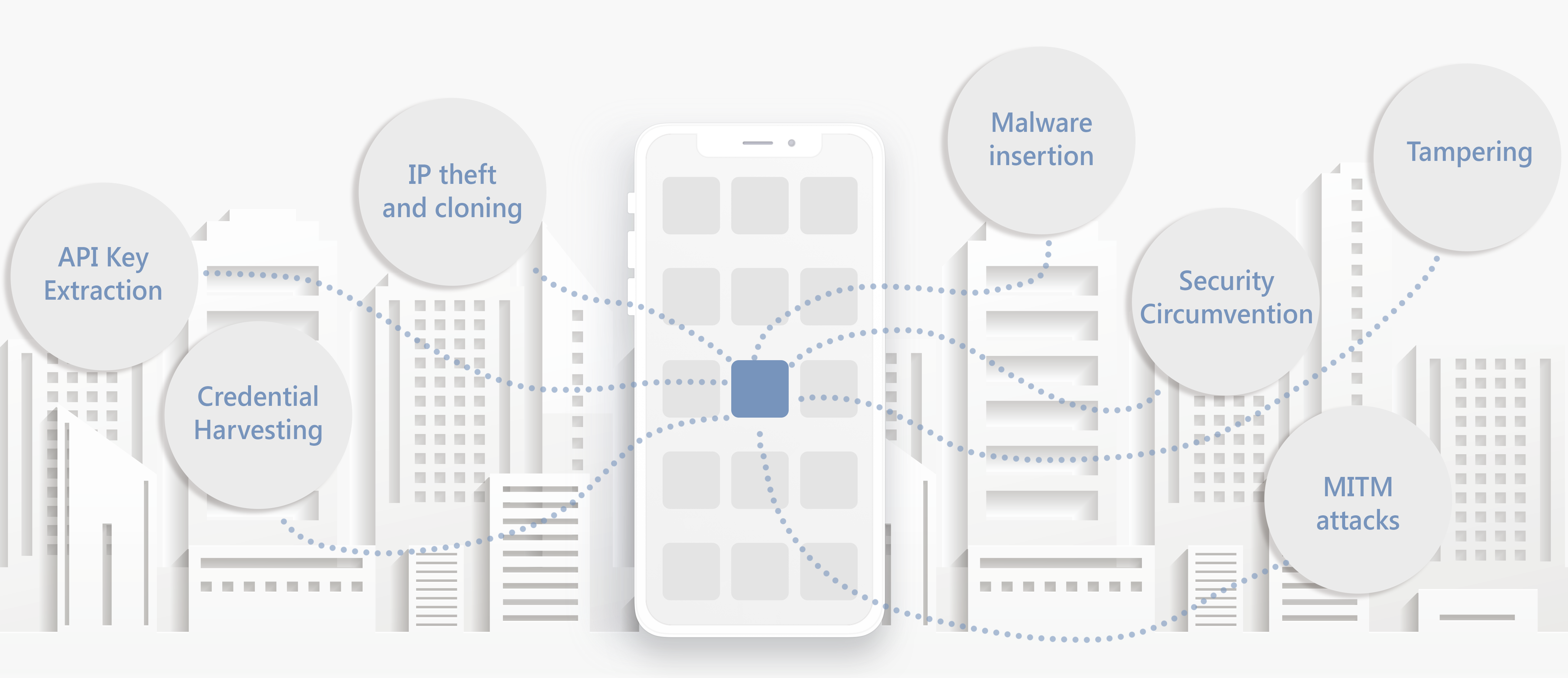 To protect against the broad range of security threats requires multiple, mutually reinforcing security layers to be integrated throughout the code of your mobile application. Only such pervasive security can effectively shield and defend them against these attacks & exploits. Cryptomathic MASC is uniquely positioned to facilitate this role on the app side.