KEY MANAGEMENT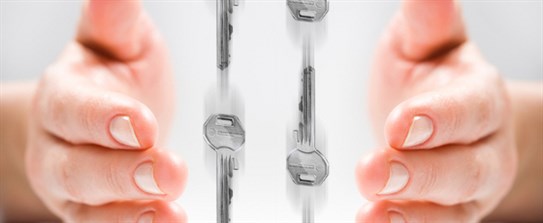 Managing cryptographic keys is a critical part of the information lifecycle. Keys are used to secure data-at-rest (e.g. in databases) and data-in-transit (e.g. to secure connections between systems). Cryptographic keys are also used as the cornerstone for digital identities, enabling digital signatures and establishing trust in various ecosystems.
The problem with cryptographic keys - management
Anyone who works with cryptography knows that managing cryptographic keys can be a terrible headache. That is certainly the case for large organisations that use cryptography for a variety of applications. Crypto is often considered a necessary evil but it keeps getting bigger and that increases the exposure to risk in fundamental production systems.
The main problems associated with cryptographic key management include:
Following the right procedure for updating system certificates and keys
Realising that crypto, e.g. key and certificates require updating before they expire
Keeping track of how to update crypto in legacy systems (which is almost always proprietary)
Locating the devices that require updating and getting to and from the location
Lack of overview of which systems do what, why and where

There is a plethora of other problems associated with encryption key management. Cryptomathic takes a practical approach to key management by applying a secure structure, which is configurable to support an organisations optimal processes. Our solutions also provide an overview of cryptographic devices, their status and can even manage and update them automatically.
---
Key Management Products
---