Our modular tools are easy to use and extremely hard to crack. If you need more than technology, speak to our friendly team for advice on encryption, digital signatures, or any other aspect of cryptography. Our people are masters of cryptographic security, having spent decades honing and refining their craft. If you're not sure how to make the best decision for you and your customers, give us a call! We can also point you in the direction of other trusted consulting firms, should you have any related queries. Together, we can deliver unshakeable trust and confidence in the digital world.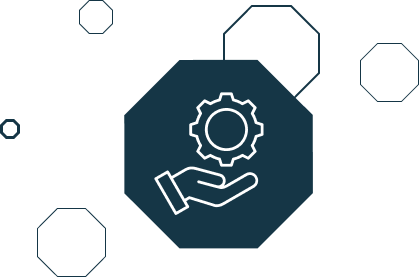 We know new projects can be daunting, particularly when it involves security. Getting the design and architecture right is essential for success, in particular when it comes to protecting valuable digital assets such as transaction or identification data, contracts and other sensitive information. Our solution designers take the pain away. We help you avoid pitfalls, understand best practice based on real-world experience, and tackle compliance and regulatory issues before a solution is built or customized. We've designed and built the systems architectures for multinational payment schemes, federal governments, eBanking providers and more. Are you our next project?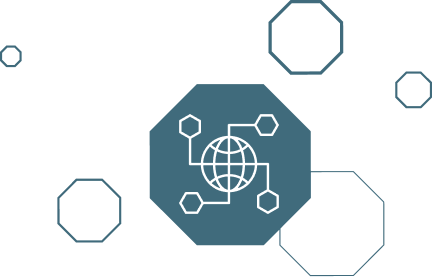 We build our solutions to support existing applications and legacy systems. Our modular approach provides flexibility and compatibility that saves you money and speeds up time to market. And if you need something beyond our standard solutions, give us a call! We love making a difference and solving new challenges, and are highly experienced in specialist niches, such as secure protocols for authentication and remote consent, HSM programming, key management, trustworthy digital transformation, and advanced mobile app protection.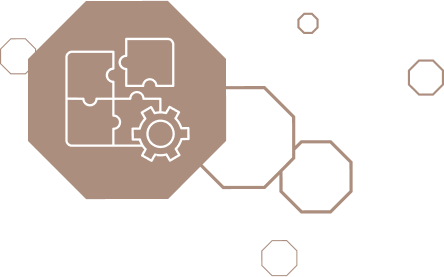 Some organizations require very little interaction, while others like more extensive, specialized support from our experts. We're on hand to help resolve any unexpected situations, so you can be confident that your journey to cryptographic security is smooth and supported.
Typically, we're called upon to help with:
Client and server software installation (on site)
HSM installation (on site)
Interfacing with back-end systems
Testing, pilots, commencing production
We also recognize that the staff responsible for operating our solutions may want specific training, either remotely or on site. This can save you resources in the long term, while also helping to identify and address any issues that may arise over time.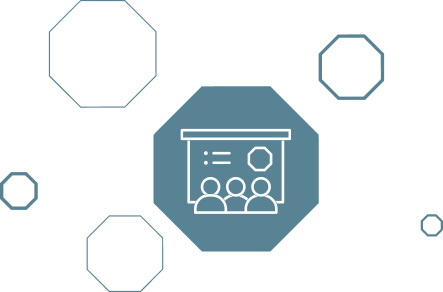 INCEPTION:
Our senior CISSP certified architects, crypto engineers, security architects and compliance experts help you create or review your blueprint architecture. We're talking about security design, integration concept, threat analysis, mitigation measures, deployment strategy and Proof of Concept to validate technical feasibility.

ROLL OUT MINIMAL VIABLE PRODUCT:
We'll support with installation and initialization of specialized security components like Hardware Security Modules, cloud-based security enclaves, and signature and PKI components. We also help with policy review and compliance demonstration against demanding standards like ETSI Norms, SOC compliance, ISO 27011, ENISA guidelines and PCI Standards. And we've also got your back on review and mitigation measures following Pen tests and on conformance assessments by auditors.


QUALITY ASSURANCE AND USER EXPERIENCE VALIDATION:
We take an active role supporting you through stress tests, scalability and disaster recovery scenarios, and user experience validation with large data sets.

SUPPORT:
Cryptomathic and its partners offer support to hundreds of customers worldwide. Our solutions serve business critical infrastructures and routinely conform to demanding SLAs with 'five nines' availability. We offer different service levels to match your expectations with round-the-clock service and response times measured in minutes. We do not outsource this function. Instead, we use dedicated resources working in close cooperation with our developers so we can quickly direct complex cases to those that coded the solution.
We offer standard support packages as well as tailor-made options. Speak to us to find out more about:
Round the clock support 24/7/365, or specific periods of constant support
Daily support Monday - Friday
Saturday - Wednesday support for customers in the Middle East, like Saudi Arabia
Sunday - Thursday support for other customers in the Middle East, such as Qatar and UAE
Bespoke support on a case-by-case basis, such as a set number of weekends during a go-live phase
And if you need something unique, just give us a call!



MAINTENANCE:
Security threats are always evolving. We ensure our technologies evolve too, so you can sleep soundly, confident in your data protection.

EXPAND AND UPDATE:
Our solutions are designed to scale and expand. Through regular dialogue with clients, we plan the incorporation of new use cases, manage capacity ahead of increasing load, and extend functionality to offer an improved user experience or to align with a new compliance framework. In most cases, our customers will only be required to make an upgrade every second year. Even so, we ensure these are simple, automated and straightforward.

Contact us for help with firmware, APIs and documentation.
Struggling with PCI DSS compliance? We can develop code to help.
Reduce integration costs and implementation timelines, without sacrificing security or functionality
Our technology masters have developed a product that offers Cryptography-as-a-Service through the commoditization of HSMs, regardless of brand and model. But if you need us to, we can also meet your requirements by working with most major HSM brands, including:
AEP Networks
Futurex
nCipher Security
Thales / Gemalto Utimaco / Atalla[JT1]
For more information, please visit our Cryptographic Key Management page