AUTHENTICATOR

Multi-Factor Authentication
The rise in online attacks, e.g. phishing and Trojans has led organisations to seek new ways of securing internet / telephone channels. Strong two-factor authentication can provide a long-term, strategic solution.
The Authenticator is a multi-factor authentication server designed for scalable applications, such as eBanking and eGovernment, with full support for a wide range of tokens to seamlessly match the current and future security needs of all users.
Authentication Mechanisms
CAP / DPA
VISA CodeSure
Digital signatures
Matrix cards
OATH (HOTP / TOTP / OCRA)
OTP proprietary tokens (e.g. Vasco)
Pattern recognition
PKI
Secure fax
Smart phone applications (e.g. Cryptomathic)
SMS OTP
Static & partial user name and password
TAN lists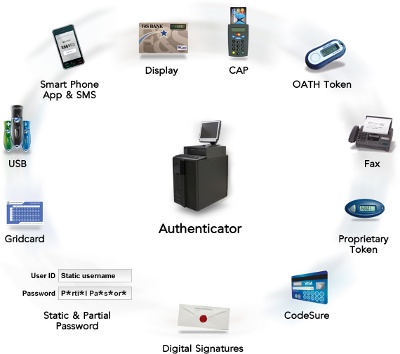 End-to-end Security
The Authenticator provides a much more secure and comprehensive solution than other authentication systems - addressing a variety of issues such as audit, compliance and dual control. Here are some of the features:
HSMs (Hardware Security Modules), securing cryptographic keys and authentication data
Attack detection, e.g. invalid authentication attempts
Administrator Security - remote admin client, chip card log-on, separation of duties and dual controls
Audit logs, including usage log and security log
Database, e.g. HSM encryption
Flexible & Future Proof
Criminals try to defraud users and steal their identities and in various simple and sophisticated ways. The Authenticator addresses relevant attacks and we will continue to add best in class authentication methods over time that foil future attacks ensuring that our customers stay ahead of the criminals. Current major attacks include:
Internal Attack
Man-In-The-Browser
Man-In-The-Middle
Mining
Pharming
Phishing
Social Engineering
Trojan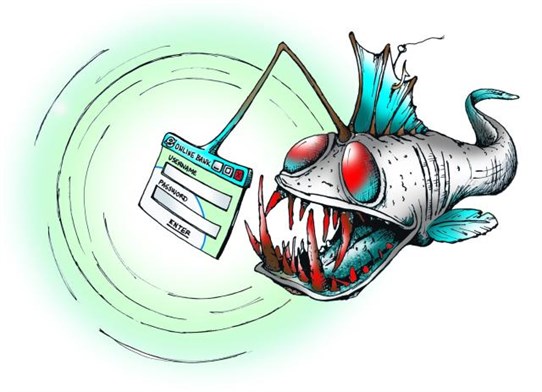 Scalability
The Authenticator is scalable and is used by customers for managing anywhere from a few hundred users to several million.
The solution is the best 2FA solution for large roll-outs due to its performance and scalability features:
Fail-over, e.g. back-up or disaster recovery
Clustering
Load balancing across servers and HSMs
Return on Investment
Support for multiple authentication mechanisms allow companies to achieve full flexibility in adapting and modifying token strategies while avoiding token vendor lock-in, ensuring the highest ROI of all authentication servers as our customers can shop around for the most cost efficient authentication method.
Click here to compare the pros and cons of authentication mechanisms to best suit your requirements or contact us for futher information.
cryptobank DEMO
Visit our online Cryptobank demo to experience how you can leverage different types of strong authentication mechanisms to deliver eIDAS compliant digital signatures.
at

Demo is not compatible
with mobile devices
AUTHENTICATOR VIDEO