4 min read
How FinTech is Helping Build a More Sustainable Financial Future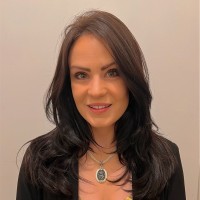 Harriet Taylor : 11. May 2023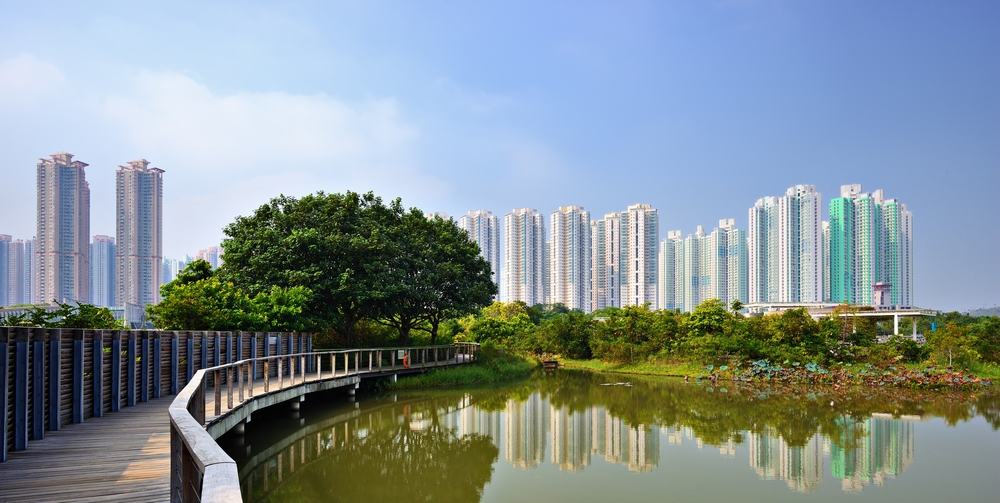 Along with the increased convenience and security offered by digital payment technology, many consumers are now showing greater interest in sustainability and are demanding green initiatives, which often go hand in hand with digital payments. This article looks at the current trends in the financial industry, including the impact of FinTech on sustainability and the environment.
Helping achieve environmental sustainability
The Finance and FinTech industries are actively promoting sustainability and green awareness. Businesses within these sectors have various methods to achieve this objective, such as:
Green investment: FinTech companies are creating digital solutions to address environmental issues and industry leaders are looking to invest in sustainable initiatives, such as renewable energy. In 2022, global green investments reached $495 billion, up 17% from 2021. Digital platforms can make it easier to support eco-friendly initiatives and build a sustainable future.
Digital payments and signatures: The increasing popularity of digital payments, electronic signatures, and mobile banking presents a huge opportunity to reduce the environmental effects of conventional banking methods such as cash, checks, and paper statements. This shift towards fully digital banking is not just beneficial for convenience; it is also helping to create more sustainable financial operations.
Green loans and sustainable finance: Financial institutions might create new loan products to incentivize companies to prioritize sustainability. These loans could offer benefits, such as lower interest rates or other incentives, to businesses that invest in energy-efficient technologies or sustainable agriculture. This can encourage more companies to prioritize sustainability when seeking financing options.
Sustainable finance promotes investments that consider ESG factors. his directs resources towards sustainable companies and environmental goals. PwC predicts that ESG-focused institutional investments will reach $33.9 trillion in 2026. FinTech solutions can help businesses identify ESG-friendly investment opportunities and measure portfolio sustainability.
Carbon tracking: Carbon tracking technology can aid in monitoring carbon emissions, a crucial step in attaining global environmental objectives. Digital solutions, such as using blockchain, can offer live tracking of CO2 emissions, granting businesses the ability to effectively supervise their carbon footprint and implement proactive measures to reduce their environmental impact.
5 green FinTech trends in 2023
Environmentally-friendly cryptocurrencies
The traditional cryptocurrency mining process uses a lot of energy, with Bitcoin alone estimated to consume as much electricity as a whole country like Thailand. Prominent figures like Tesla CEO Elon Musk have drawn attention to this issue, leading to the suspension of Bitcoin payments by his company in May 2021.
Due to concerns over the environmental impact of cryptocurrencies, FinTech leaders are turning to alternative technologies that require less energy for sustainable cryptocurrency investment. Green cryptocurrencies like Chia, Nano, and Cardano use consensus mechanisms that minimize energy consumption. Ethereum and other green cryptocurrencies rely on proof-of-stake algorithms, which may significantly reduce energy consumption. Users stake their own coins as collateral to verify transactions and secure the blockchain. Green goals can also be achieved through pre-mining and carbon credits.
Green cryptocurrencies are a relatively new development in the FinTech industry, with potential for growth as people seek more sustainable investment options due to environmental concerns.
Digital wallets as a means of reducing waste and emissions

Conventional checkout methods, including cash and plastic credit cards, produce an average of 3.78g of CO2 per transaction. About a third of the environmental impact of the debit card payment system is caused by greenhouse gas emissions from energy consumption and transport.
Digital wallets can be an eco-friendly payment alternative to reduce paper and plastic waste and offer many convenient features. More and more users are choosing eco-friendly payment options and downloading mobile wallets. These wallets are a key part of modern FinTech services.
On top of paperless transactions, eco-friendly digital wallets typically feature renewable energy sources and sustainable infrastructure. Certain companies that provide e-wallets also prioritize eco-friendly efforts and contribute a portion of their earnings towards environmental causes.
Contactless payments to promote sustainable transportation
Contactless payments have been linked to sustainable transportation as they enable people to pay for public transportation without the need for cash or paper tickets, which can contribute to the reduction of paper usage and the associated environmental impacts.
Contactless payments provide a convenient way for passengers to access bike- and scooter-sharing services, as they can simply tap their card or smartphone on the payment terminal. This can potentially encourage greater use of alternative transportation methods.
Many digital systems offer incentives and rewards for choosing eco-friendly transportation options such as public transportation, biking, or walking to work, which can encourage individuals to use more sustainable modes of transportation.
Carbon-neutral payment processing methods to reduce emissions
The concept of carbon-neutral payment processing involves offsetting carbon emissions through the use of carbon offset programs or renewable energy projects to achieve a net-zero carbon footprint.
In order to achieve carbon neutrality, payment processors can implement various measures such as utilizing renewable energy sources for their operations, adopting energy-efficient technologies to reduce their energy consumption, and supporting carbon offset initiatives to combat greenhouse gas emissions.
Carbon-neutral payment processing is seen as a crucial measure in mitigating the environmental effects of payment processing systems and advancing sustainable practices in the financial sector.
Mobile payment solutions for carbon-offsetting
Carbon-offsetting mobile payment solutions have emerged as a trend that is closely related to the one above. These solutions enable users to offset the carbon emissions that result from their transactions by supporting renewable energy projects or reforestation efforts. Through the use of these applications, individuals can track their carbon footprint, make eco-friendly financial decisions, and contribute to the effort against climate change.
For example, TreeCard is an application that enables users to support the planting of trees with each transaction. The accompanying debit card is made of sustainable wood and is connected with a global network of reforestation projects. A tree is planted through TreeCard with each $50 spent.
Doconomy is another example of a digital app that offers a climate-friendly approach to banking. It allows users to view their carbon footprint and offset it. The service makes it easy for companies and individuals alike, as it automatically calculates the carbon footprint of purchases and suggests ways of offsetting it. The app also offers the option of compensating for carbon impact by contributing towards UN-certified projects.
In summary
The FinTech industry has demonstrated an increased dedication to sustainability, influenced by environmental concerns and rising consumer interest in ethical financial offerings. Companies, both established and new, are implementing various green initiatives, such as utilizing eco-friendly cryptocurrencies and introducing carbon offsetting programs. This environmentally conscious approach presents potential opportunities for investors, entrepreneurs, and consumers.
Cryptomathic is a trusted provider of payment security solutions to the financial services sector. Read more about our solution for payments, digital signatures, encryption, and mobile app security, or contact us to discuss your requirements.