Transaction Manager adds PCI-compliant, feature-rich EMV® capability to mag-stripe systems. Or you can benefit from switching without extensive modifications or expensive upgrades.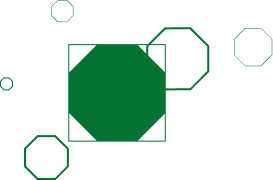 If you operate a mag-stripe system, use Transaction Manager to access:
EMV cryptogram verification to guarantee authenticity and integrity of cards and transactions
Analysis of EMV data in authorization requests, with configurable outcomes for user-specified conditions
Real-time or pre-staged generation of EMV scripts for card blocking, risk parameter management, PIN change and unblocking.
We created Transaction Manager to be:
Easy to deploy – providing a low risk, cost-effective route to in-house EMV® processing capability
Simple to integrate – preserving investment in existing systems.
Highly performative and available – to scale as needed
Capable of performing well over 1,000 transactions per second – through multi-mode implementations
Painless to configure - supporting easy additions of unlimited Card Groups, multiple issuers, card brands and EMV applications concurrently


EMV® is a registered trademark in the U.S. and other countries and an unregistered trade mark elsewhere. The EMV trademark is owned by EMVCo, LLC.