CARDINK

EMV Data Preparation
Card issuers around the world are moving to EMV in order to reduce card payment fraud but the process of issuing EMV cards requires a high level of security.
CardInk is an EMV data preparation system, which offers best-of-breed centralised data formatting and key management while maintaining flexibility to meet any card issuing environment (e.g. mag stripe, chip, single- and multi-applications, instant issuing, NFC). CardInk is implemented by bureaux, data processors and card issuers alike.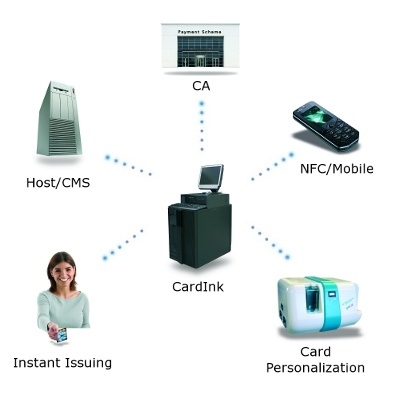 Supported Applications
MasterCard (M/Chip, Mag stripe & PIN, CAP, PayPass, Advance)
Visa (VSDC, Mag stripe & PIN, qVSDC, MSD, DPA, Mobile)
AmEx (AEIPS, Mag stripe & PIN, Expresspay)
Discover D-PAS (Contact/Contactless)
EMV Common Payment Application
SAMA (SPAN2)
SIA (Bancomat)
China UnionPay
BMS (Monéo)
Interac
Diners
Pure
Customers
CardInk is used by more than 100 customers across the globe to issue +200 million EMV cards annually. Our customers include prominent issuers and service providers such as Arab National Bank, First Data, Credit Agricole and Trüb.
Read the S2M Case Study
Integration
CardInk integrates with various issuing systems from major vendors such as ACI Worldwide, Atlantic Zeiser, Datacard, Mühlbauer and S1.
CardInk features a format converter, allowing simple integration for both input files (raw files that CardInk process) and output files (completed files from CardInk sent to personalisation and / or card management).
Flexible Data Preparation Solution
CardInk is the only major system that is both HSM vendor and card platform independent:
GlobalPlatform
Multos
Native (proprietary OS)
This ensures that customers are not tied in to one particular technology and hence ensures a high return on investment.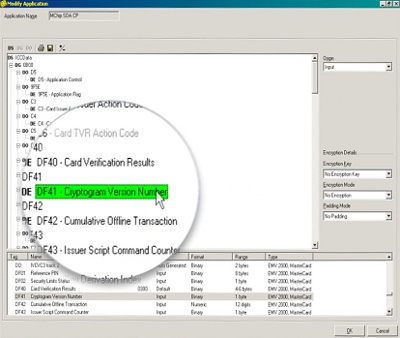 CardInk is also very easy to operate, right from install and set-up and daily operations. User friendliness is vital to our customers who have to respond to instantly to marketing and business requirements set forth by issuing managers.
Quickest Data Preparation Solution
CardInk is extremely scalable and is currently running in live production environments that are individually generating data for over 180,000 cards per hour.
Although CardInk is perfect for high volume production it is also suitable for small scaled production and because the price is dependent on required functionality CardInk is the most cost-efficient solution.
Documentation
CardInk is the most comprehensive EMV data preparation solution in the market... and a comprehensive solution requires comprehensive and easy to read documentation for installers and operators alike. The standard CardInk documentation includes the following:
Administrator's Manual
Data Preparation with Encrypted Data & Data Preparation Tool Guide
DLL Installation, Configuration and Maintenance
EMV CA User Guide (for testing)
Installation, Configuration and Maintenance
Key Import and Export
Input Specification & Output Specification
PIN Handling
Security Architecture
Technical White Paper
Troubleshooting Guide
CardInk comes with more than twenty technical documents, so there is almost certainly a document to cover any aspect of the data preparation related issuing process.
Understanding Compliance and Regulations
Through our experience of working with issuing customers for more than ten years along with our experience of auditing card payment bureaux on behalf of a major payment scheme we know what steps customers need to take to set-up a secure solution that complies with guidelines and specifications to achieve a swift and hassle free move to EMV. Our experience in this area ensures cost savings and a shortened time to market.
CARDINK VIDEO