The CEF building blocks of the digital service infrastructure, as defined under the Connecting Europe Facility (CEF) cover essential components like user identification and authentication, communication, invoicing, payment and electronic service delivery.
The Connecting Europe Facility (CEF) is a funding instrument that works towards the aim of creating an interconnected Europe. It offers grants and other financial support (like guarantees and bonds) to support projects that are working on creating an interconnected, pan-European energy, transport and digital service infrastructure.
These building blocks are essentially software, services and specifications that enable digital service delivery in both the public and private domain. A brief introduction to these building blocks follows.
eDelivery
eDelivery is a collection of distributed nodes that are designed to exchange relevant information between stakeholders in a digital transaction. The eDelivery specifications are standardized and this allows them to be used by various organizations which might otherwise be using a wide variety of different IT systems. These nodes can be used across Europe by national or regional organizations, citizens, public administrators and businesses.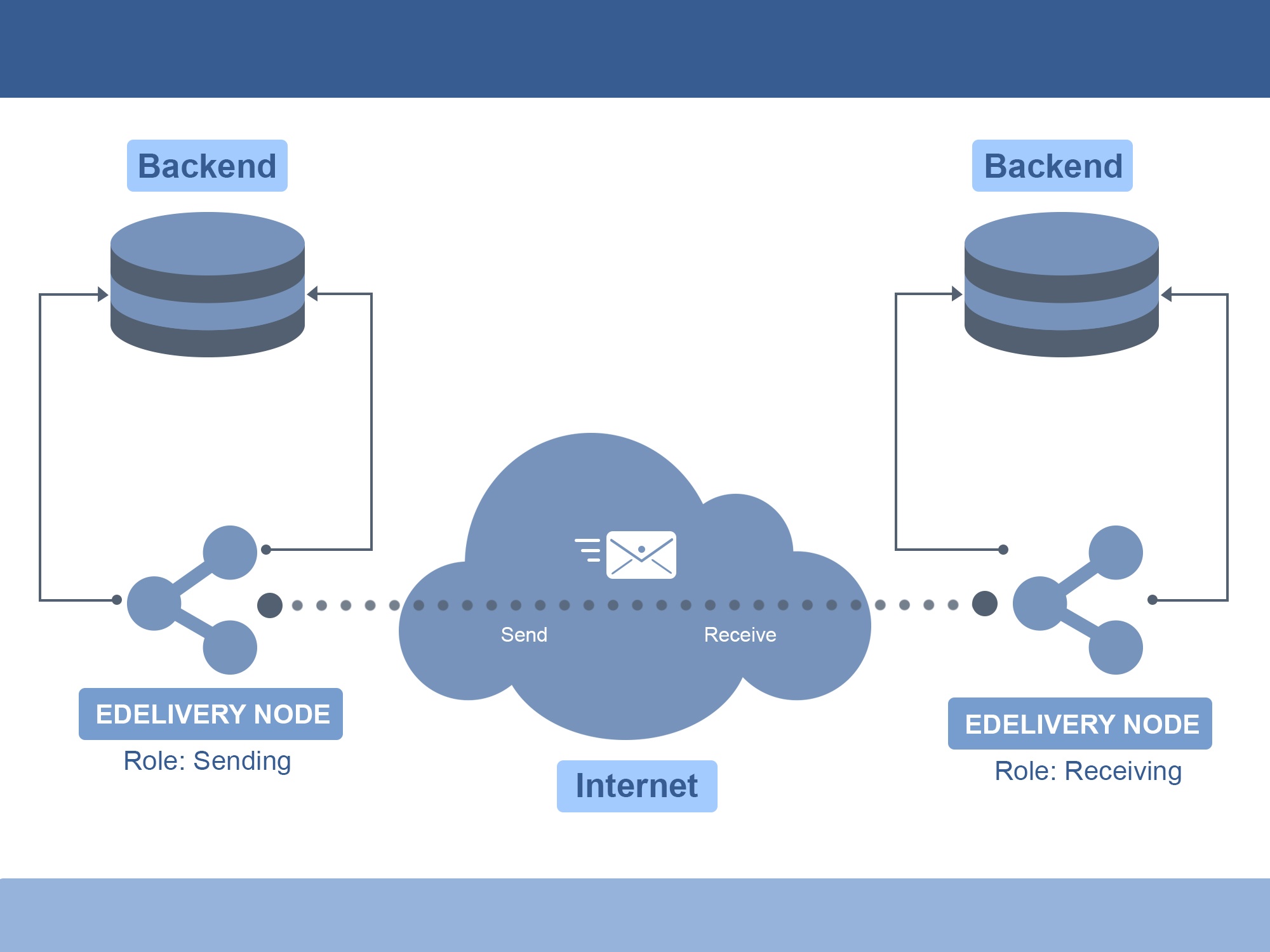 Source: ec.europa.eu/cefdigital
eID
The eID block provides a suite of standards and services for electronic identification across the European Union. With this system in place, EU citizens can use their national electronic IDs to avail services across the EU without having to get a new eID if they travel or move to another EU country. The basic idea is to take the existing eID systems across member states and make them all work together in a seamless manner. The eIDAS regulation provides the technical standards that helps achieve exactly this.
eSignature
Electronic signatures are simply a digital version of their handwritten counterparts. It is a way for a signatory to accept to be legally bound by the terms mentioned in the signed document. The eIDAS regulation provides the conceptual and technical backbone for use of electronic signatures in the EU.
Electronic signatures provide users the ability to enter into business contracts, perform financial transactions and avail public services.
eSignatures must therefore provide a mechanism that is safe and reliable and also easy to use for the entire population.
eInvoicing
Invoicing and managing payments and receivables is still a manual process for many businesses. The reason for this is the use of non-standardized formats which makes it difficult to automate even if scanning and machine reading software is used. This is where eInvoices come in. They use standardized formats to capture all essential information which can be read easily by AP/AR software (Accounts Payable/ Accounts Receivable). This makes the invoicing and payment process a lot easier, faster, cheaper and error free.
eTranslation
The EU has 24 official languages and three different scripts. For digital services to be truly borderless across the EU would require breaking of the language barrier. This is where eTranslation comes in. It builds upon the existing machine translation software of the EU (MT@EC) and uses it to standardize service delivery across the board making systems language agnostic.
Blending the Building Blocks
The strength of the CEF initiative comes when integrating the building blocks into a seamless eDelivery process. Signed invoices and documents in various languages, provided from an authenticated invoicing party, and data integrity of the content, protected through a digital signature.
Looking at the effects of acceleration, simplification and enhanced security in this example, a complete reshuffling and streamlining of business interaction in Europe can be expected - with the birth of many new services and an emergent and vibrant digital single market as a consequence. It will be interesting to see how the markets around the EU will line up around these blocks. Hopefully, CEF-based digital transactions will not remain limited to areas under EU jurisdiction.
References and Further Reading
Image: The Beginning, courtesy of Jukka Zitting, Flickr (CC BY 2.0)