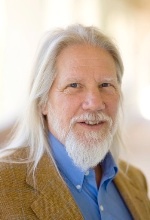 Whitfield Diffie - Cryptographer & Security Expert
Whitfield Diffie is a world-renowned cryptographer, security expert and one of the pioneers behind the invention of public-key cryptography, one form of which has become known as the Diffie-Hellman key exchange.
Diffie's extensive involvement with cryptographic innovation, which spans four decades, includes contributions to the improvement of the Data Encryption Standard and design of security protocols used in protecting packet-switched networks. These contributions have brought him numerous awards, including the National Computer Systems Security Award given jointly by the National Institute of Standards and Technology and the National Security Agency, the IEEE Hamming Award, and membership in the National Inventors' Hall of Fame.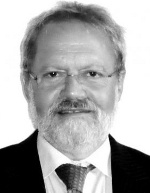 Peter Landrock - Founder & Executive Chairman, Cryptomathic
Peter Landrock used to be a professor of mathematics at Aarhus University in Denmark, and founded Cryptomathic in 1986 as a spin-off from the university, where he had built one of the leading European research teams in Data Security and today holds an honourable professorship.
In addition to delivering cutting edge security solutions for Cryptomathic's impressive client list all over the world, Peter has been a member of the Danish IT Security Council as an advisor to the Danish Government. He is a renowned expert on applied cryptography and in 2010 he was nominated by the European Patent Office and the European Union for the 2010 European Innovation Award for lifetime achievements in the application of cryptographic techniques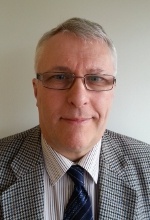 Steve Marshall - Technical Advisor, Cryptomathic
Steve Marshall has been involved in the development, life cycle management and operation of Financial Services IT systems for over a quarter of a century within Barclays. Steve initially held IT development, project and programme management roles for Barclaycard covering acquiring and issuing functions. He led the Apacs Technical work-streams for the UK's move to Chip 1996-1997 and subsequently Chip & Pin. Steve chaired the UK Cards Card Security Group from 2006 to end 2010, retiring from that Group in June 2012.
Steve has in the last ten years been involvement in the deployment and overall management of successfully utilising Cryptographic techniques in IT systems. He has been involved in numerous project initiatives which make extensive use of cryptographic and key management techniques. This is involvement in IT applications projects or contemplating enterprise level roadmaps for cryptographic infrastructure and their software facilities.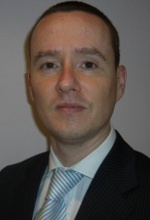 Andrew Moore - Director of Information Integrity & Protection (IIP),Barclays
Andrew Moore leads a team of Security Operations specialists, delivering large-scale complex cryptography and key management services for the majority of Barclays critical business processes.
IIP is part-way through a multi-year programme of automation and innovation to break out of the traditional linearly scalable model of manual cryptography operations, provide globally consistent services and to condense the timescales required to provision cryptography.
With over 20 years experience in IT, assurance and information security, predominantly in financial services, Andrew has recently delivered a global programme of security compliance and remediation and established a centre of excellence in cryptography operational rigour. For the last 10 years, Andrew has performed IT audit and information security roles at Barclays, majoring in cryptographic key management, having previously specialised in Information Systems Assurance at Ernst & Young.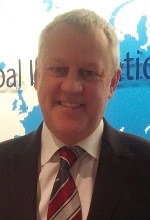 Peter Troy - Head of Security Operations, Barclays
Peter Troy is the Director of IT Security Operations which delivers the service capabilities of Security Response, Intelligence, Attack Monitoring, eCrime, Cyber Forensics and Cryptography Management to the Barclays Group.
With over 30 years experiences across all disciplines of IT and 20 years delivering this within Financial Services, he has participated heavily in automation and digitisation across many dimensions of banking - be that trading floor technology for Investment, payment channel for Corporate and Online transacting for Retail Banking.
Pete has for the last 10 years focused on the Risk and Security challenges faced initially at JP MorganChase and now for the last 5 years with Barclays.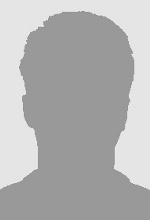 Mike Bond - Technical Director, Cryptomathic
Mike Bond is Cryptomathic's Technical Director and holds a PhD in Computer Security from the University of Cambridge Computer Laboratory. As a computer security expert specialising in payment systems, with over ten years experience and many publications on the themes of EMV, Chip & PIN, and Hardware Security Modules (HSMs), Mike has become well-known in technical circles for successful hacks on the HSMs of major global vendors, including the Luna CA3, and for the "no-pin" attack which allows an EMV card to be used at point of sale without knowing the PIN.
Mike heads the technical innovations department at Cryptomathic which is responsible for the development of the latest security technologies including designing cryptographic architectures and APIs for improving the usability, security and key management for HSMs, mobile applications security, and secure back-end systems for banking and government in general.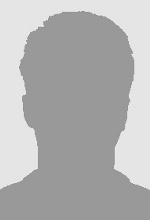 George French - VP of Security Engineering, Barclays
George French is a Vice President of Security Engineering at Barclays. George is involved with most projects pertaining to crypto and is Barclays' foremost crypto subject matter expert.
He has worked in IT for 29 years in various industries, including retail, manufacturing and oil exploration. He has more than 15 years of experience in the IT security industry - working for Zergo, Baltimore Technologies and spent the past plus ten years at Barclays.
George attends and speaks at different events on a regular basis and has co-authored a number of patents and is the co-inventor of the CSG (Crypto Service Gateway).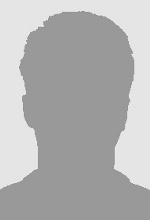 Karen Jordan - Head of IIP Service Management, Barclays
Karen Jordan is responsible for managing all incoming demands for cryptography to IIP (Information Integrity and Protection), meaning any application or service that requires crypto within Barclays. She heads up a team that also manages the entire IIP service and IIP finance as well as payment card and crypto consulting for the breadth of Barclays. In addition, Karen also manages vendor relations with all of Barclays' crypto hardware and software providers, including the longstanding relationship with Cryptomathic.
Karen knows all the ins and outs of Barclays with more than 25 years of experience in the organisation, where she commenced her career in mainframe operations and then moved into security (RACAF). Karen has spent almost her entire time at Barclays in security, and the past 12 years in crypto. Karen was Service Delivery Manager until 2010, where she moved into her current role.